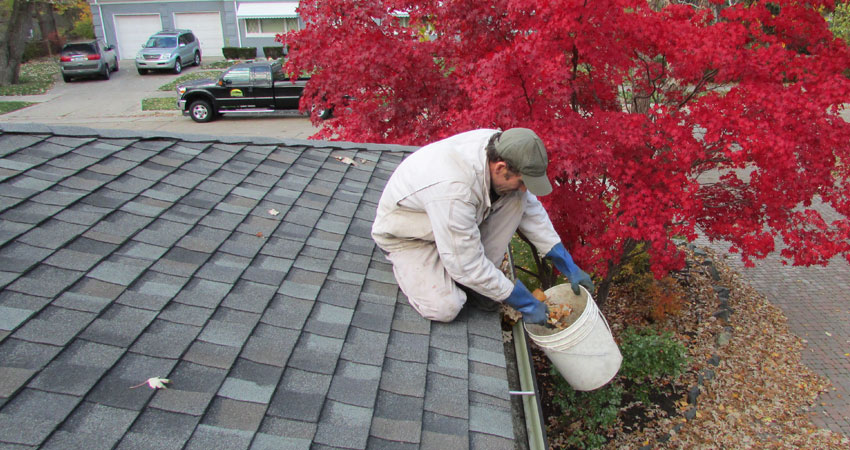 Gutter cleaning is often forgotten about until the gutters clog. When the weather is warm, rain may overflow from the gutters a bit and end up where you don't want it. But when the winter comes, watch out!
As colder temperatures come to pay your home a visit, debris left behind in the gutters make them an easy target for ice dams to form. The extra weight could then cause your gutters to come tumbling down - or worse - somebody could have a rude awakening as ice blocks fall from your roof!  It's best to avoid the potential problems that clogged gutters can cause by checking that they are cleared of any leaves and debris regularly.
When you call Timberline Landscaping Inc. to service your gutters, the leaves and gutter debris are scooped into buckets and then the debris is hauled away.  Attention and respect is paid to the condition of your property so that we are not making a messy headache for you to have to clean up after.
Well trained employees using skill and common sense, combined with over 2 million dollars in general liability insurance, give you peace of mind, just in case.
Do you have an elderly or disabled parent or relative in the Grosse Pointe Area that could benefit from our services?  Request a free estimate today.
We guarantee your complete satisfaction. We know that we will win you over as a new and longstanding customer!  If you request it, we will provide you with a list of some of the satisfied customers in your area as a reference. Some of these folks have been with since 1989! That's over 25 years!